Tuesday, February 26th, 2019 | 6-8 pm
WeWork Boston
745 Atlantic Avenue
Boston, MA
As online marketplaces continue to replace traditional malls, it is high time to bring the clean energy marketplace into the 21st century. Amazon, Google, Apple have all created their own marketplaces. Amazon started by changing the way books are sold, and now just about everything is sold on their website. Google generates revenue through Android apps and services, and with iTunes Apple changed the way we purchase music. Now, the clean energy industry is in need of a virtual marketplace that will enable small scale energy producers and consumers to make peer-to-peer transactions.
Dr. Nish Sonwalkar has conducted extensive research and development in the area of solar microgrids, blockchain platforms, software defined network controllers, IoT and big-data analytics.  Joined by leading experts in renewable energy markets, he will explain the P2PConnect platform as reference architecture for constructing a next-gen clean energy marketplace. Sign up today and stay tuned for the announcement of panelists!
Brief Biography of the Moderator

Dr. Nish Sonwalkar (ScD., MIT), Founder, President and CEO, Power2Peer
An inventor and entrepreneur, Dr. Nish Sonwalkar has over 25 years of experience in the development of innovative technologies. With Power2Peer he is developing a clean energy marketplace for peer-to-peer transaction. Over the course of his career Dr. Sonwalkar has specialized in renewable energy technologies related to solar thermal applications, open cycle ocean thermal energy conversion (OC-OTEC) evaporators, and the molecular dynamics of energy materials and nano-interfaces, such as Si and copper interfaces and optical coatings. As the former Principal Research Scientist and faculty at MIT, he developed the combined molecular dynamics (MD) and laser Raman spectroscopy methodology for the design of new material interfaces. His most recent invention is a method for increasing the efficiency of solar panels by over 20%.
Panelists: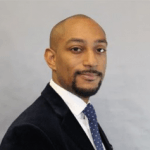 Dennis Dicker, Founder & CEO of Optonome

Dennis Dicker is a serial entrepreneur with extensive experience in real estate, technology, human services and marketplace creation. With Optonome, his goal is "Optimum Autonomy in the home, community, or workplace". Dennis has a contagious passion for innovation, excellence and advocacy for disadvantaged populations. A motivational leader with outstanding business acumen and resourcefulness, he is skilled in customer relations, persuasive presentations and profitable negotiations.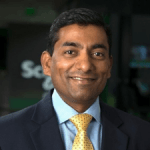 Makarand Joshi, IoT Thought Leader, Speaker and Strategy Executive at Schneider Electric
Mak is a seasoned Product Strategy professional who has advised high-caliber teams on a breadth of business challenges. At Schneider Electric, he provides strategic direction for their EcoStruxure Internet of Things (IoT) Platform. Previously, Mak has led business development and product management efforts within high-growth start-ups in the Energy/Clean Tech sector. He was invited to the White House in 2012 for a showcase event on Innovative Grid Modernization technologies. His clients have included clean energy start-ups, government organizations and major utilities. Leveraging his business and technology expertise, Mak has repeatedly helped deliver differentiation via innovation, collaboration and strong customer partnerships. In addition to a strong technical background and global leadership experience, Mak has an MBA from the Kellogg School of Management and is a Clean Energy Fellow with NECEC.