THE ENERGY BLOCKCHAIN: A FESTIVE TECHNOLOGY TOUR

December 18, 2018 | 6.00 PM to 8.00 PM
WeWork Mass Ave
625 Massachusetts Ave
Cambridge, MA 02139
Power2Peer returns to Central Square for open forum on energy blockchain technology and investment opportunities.
Overview
The energy industry is buzzing about the potential for blockchain technology to revolutionize grid efficiency. Solar panels can now be integrated within a decentralized blockchain network, allowing users to buy and sell energy without any central party validation. With solar markets growing each year and tech capability progressing in leaps and bounds, now is an exciting time to invest in energy blockchain technology.
Solar expert and Power2Peer founder Dr. Nish Sonwalkar (ScD, MIT) invites you to join him for an open discussion as he reviews the technology that makes it possible: blockchain, photonic solar microgrids, software defined network controllers (SDNC), peer-to-peer transactions and more. Dr. Sonwalkar will also provide an update on the progress of Power2Peer initiatives, and take questions from those who wish to learn more about investing. Join us as we celebrate the festive season with a spirited discussion on the future of blockchain and renewable energy!
Moderator and Host:
Dr. Nish Sonwalkar (ScD., MIT),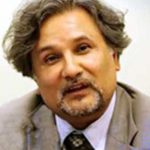 Founder, President and CEO, Power2Peer
Dr. Nish Sonwalkar is an inventor and entrepreneur with over 25 years of experience in the development of innovative technologies related to solar thermal applications, open cycle ocean thermal energy conversion (OC-OTEC) evaporators, and molecular dynamics of energy materials and nano-interfaces, such as Si and copper interfaces and optical coatings. As the former Principal Research Scientist and faculty at MIT, he developed the combined molecular dynamics (MD) and laser Raman spectroscopy methodology for the design of new material interfaces. With Power2Peer, Dr. Sonwalkar has created a blockchain-enabled adaptive solar microgrid platform for peer-to-peer power trading.