Power2Peer Inc.
Energy Blockchain

Fireside Chat:
Solar Microgrids for Decentralized Power Systems: A Blockchain Application
Date: October 9th, 2018
Time: 5 PM – 8 PM
Venue: WeWork, 31 St James Ave, Boston, MA 02116
The era of centralized control over our electricity supply is approaching its end, with the growth of solar microgrids promising a more cost efficient and reliable energy future. Photovoltaic solar microgrids are easy to install and operate in small towns, cities, and other locations that have space for solar panel arrays, such as highways, roof tops, parking lots, etc. The Brooklyn Microgrid is one example of a city-based microgrid supplying power to the local community. Elsewhere, community solar farms are also growing in numbers.
Everywhere you look, in public and private sectors alike, interest in clean energy is growing; expanding market caps for companies in renewable energy generation reflect this fact. One new space this demand has helped cultivate is in peer-to-peer energy transaction, particularly via microgrids supported by blockchain-enabled trading platforms. Energy transaction is an ideal application of blockchain technology: numerous companies are now using blockchain for peer-to-peer transaction of solar power between microgrids and households. Moreover, the growth of solar microgrids with blockchain-enabled transaction platforms is creating an exciting new energy ecosystem, with decentralized power enabling newfound energy independence in local communities.
We have assembled an amazing panel of experts with decades of experience in the renewable energy sector to share their thoughts both on the growth of solar microgrids, as well as what the future may hold. Be sure to join us for this lively and informative discussion. Register for free at Eventbrite today.
For more information, contact: info@power2peer.com
Moderator:
Dr. Nish Sonwalkar (ScD, MIT) Founder and Chief Evangelist, Power2peer.com
Panelists:
Jill Feblowitz, Chair, MIT Enterprise Forum Cleantech Committee
Brad Bradshaw, President, Hydrogen Energy Center | Velerity Inc.
Dennis Dicker, President and CEO, Cyndescope Inc.
Moderator:
Dr. Nish Sonwalkar (Sc.D., MIT)
Founder, President and CEO, Power2Peer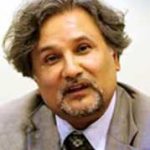 An inventor and entrepreneur, Dr. Nish Sonwalkar has over 25 years of experience in the development of innovative technologies. With Power2Peer he is developing a system for decentralized power delivery using blockchain-enabled adaptive controls for solar microgrids. Over the course of his career he has specialized in renewable energy technologies related to solar thermal applications, open cycle ocean thermal energy conversion (OC-OTEC) evaporators, and molecular dynamics of energy materials and nano-interfaces, such as Si and copper interfaces and optical coatings. As the former Principal Research Scientist and faculty at MIT, he developed the combined molecular dynamics (MD) and laser Raman spectroscopy methodology for the design of new material interfaces. His most recent invention is a method for increasing the efficiency of solar panels by over 20%. He received his doctorate degree from MIT in molecular dynamics of nanotechnology.
Panelists:
Jill Feblowitz, Chair, MIT Enterprise Forum Cleantech Committee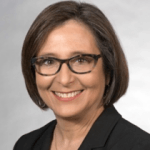 Jill Feblowitz is an internationally recognized expert in the energy industry. With over 30 years of experience in the industry, Jill is an expert in energy markets, business models, operations, policy, regulation and technologies. She has a historical perspective on the industry as well as a keen sense of game-changers – renewables, distributed energy resources, energy storage, transactive energy, analytics and block chain. She is the President of Feblowitz Energy Consulting, providing advisory and consulting services to the energy industry. Prior to Feblowitz Energy Consulting, Jill was Vice President of the energy vertical at IDC. As an analyst, she advised energy executives on business and technology strategy and suppliers on product development, marketing and sales. She also worked as an associate analyst at the Meta Group (now Gartner) and as Director of the Energy Practice at AMR (now Gartner), and as a senior consultant at XENERGY (now DNV GL). Ms. Feblowitz holds a B.S.in Urban Planning from MIT, an electrician's license, and a certification as a Women's Business Enterprise (WBE) in the Commonwealth of Massachusetts. She is also the chair of the MIT Enterprise Forum CleanTech Committee and a member of Distributech Advisory Committee.
Brad Bradshaw, President, Hydrogen Energy Center | Velerity Inc.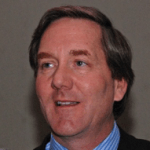 Mr. Bradshaw is an experienced senior executive who leads high growth clean energy companies. Mr. Bradshaw has significant management experience in clean energy, including solar photovoltaics, wind power, energy services, advanced metering, smart grid, energy storage and fuel cells. Mr. Bradshaw is the founder and president of Velerity, a management consulting and analyst firm, advising clients on strategy and markets. Earlier, Mr. Bradshaw was the CEO of Hy9 Corporation, an advanced technology company that manufactures hydrogen generation and hydrogen purification equipment for backup power for wireless tower installations, refueling stations for cars, buses and forklifts, and for residential and commercial combined heat and power systems. Earlier positions were with Honeywell in energy services and Arthur D. Little's advanced energy group. In addition, Mr. Bradshaw founded and led the Massachusetts Hydrogen Coalition, co-founded the New England Clean Energy Council and co-hosted the annual Conference on Clean Energy. Mr. Bradshaw has a Bachelor of Arts degree from Dartmouth College, and an MBA from Babson College.
Dennis Dicker, President and CEO, Cyndescope Inc.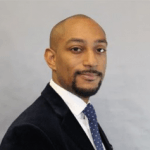 Serial entrepreneur with extensive experience in real estate, technology and human services. He is recognized by clients and colleagues as a consummate professional with high personal integrity. He has contagious passion for innovation, excellence and advocacy for disadvantaged populations.
A motivational leader with outstanding business acumen and resourcefulness He is an Excellent communicator skilled in customer relations, persuasive presentations and profitable negotiations. Dennis has a bachelor's degree in Electrical/Computer Engineering from Temple University.