BOSTON – Following the success of our last event in Cambridge, on Thursday, July 12th, Power2Peer will host an expert panel at the Venture Development Center at UMass, Boston, to discuss the exploding sector of the energy blockchain. While the previous event was focused on new frontiers of the energy blockchain, Dr. Sonwalkar and panelists now turn to address the issues of policy and market considerations that will promote or hinder the expansion of those frontiers.
Amid the recent revolution of digital currency and blockchain technology, many blockchain-centric and blockchain-adjacent companies are entering via the energy sector. Energy blockchain startups have raised over $300 million through ICOs in the past year alone. This phenomenon, while holding the potential to revolutionize the nature of electricity as a commodity, also introduces an existential threat to the current monopoly of grid operators.
As such, solar innovators may find resistance from city, state, or federal regulators, as well as from fossil fuel lobbyists or others invested in the status quo. If clean energy is to dethrone the old guard, progress on the legislative front must be made.
As for vertical collaboration, gaining the trust and cooperation of grid operators will be essential to the successful integration of smart microgrid technology with our rapidly aging grid infrastructure. Luckily, many already see the enormous upside and opportunity in blockchain for metering and load management, ultimately enabling them to offer a sleeker, smarter product to their customers.
For consumers, the benefits are even more clear-cut. Recent innovations in solar technologies have created unprecedented incentives for individuals and communities to embrace renewable energy through adaptive solar microgrids, which provide cleaner, cheaper, and more resilient sources of energy. Superefficient PSC solar panels, smart control systems, and peer-to-peer transactions through blockchain platforms are just some of the energy-boosting technologies that people are getting excited about and looking to implement on a large scale.
With these topics in mind, Power2Peer has assembled a panel of experts for what promises to be a lively discussion exploring the opportunities and challenges of the energy blockchain. We invite you to join us on July 12th at the Venture Development Center for this important event. Food and refreshments will be provided along with an opportunity for networking. Register here today.
Host and Moderator:
Dr. Nish Sonwalkar (ScD, MIT)
Date: July 12, 2018 | Time: 6PM to 8PM
Location: Venture Development Center, University of Massachusetts Boston,
Third floor of Wheatley Hall, 100 Morrissey Blvd, Boston, 02125
Moderator:
Dr. Nish Sonwalkar (ScD., MIT), Founder and Chief Evangelist, Power2Peer
An inventor and entrepreneur, Dr. Nish Sonwalkar has over 25 years of experience in the development of innovative technologies. With Power2Peer he is developing a system for decentralized power delivery using blockchain-enabled adaptive controls for solar microgrids. Over the course of his career he has specialized in renewable energy technologies related to solar thermal applications, open cycle ocean thermal energy conversion (OC-OTEC) evaporators, and molecular dynamics of energy materials and nano-interfaces, such as Si and copper interfaces and optical coatings. As the former Principal Research Scientist and faculty at MIT, he developed the combined molecular dynamics (MD) and laser Raman spectroscopy methodology for the design of new material interfaces. His most recent invention is a method for increasing the efficiency of solar panels by over 20%.
Panelists:
Val Livada, MIT Sloan School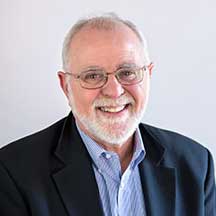 Dr. Val R. Livada, PhD serves as Advisor of Vanguard Solar, Inc. He is a Founder of Weybridge Partners, Winchester, MA and serves as its Chief Executive Officer. He served as a Vice President of Pugh-Roberts Associates, a technology management firm established by MIT Entrepreneurship Professor Ed Roberts. Dr. Livada served as Consulting Partner of Synchrony Venture Management, Investment Arm. He is Co-founder and Principal at Dome Associates, a group of MIT alumni focusing on issues of innovation and entrepreneurship. He is also Principal at IP Vision, as well as Weybridge Partners. Dr. Livada has spent over 25 years as a management consultant to both Fortune 200 and emerging companies. He has over 30 years of experience in the areas of strategic planning and organizational dynamics with detailed knowledge in the areas of innovation, product development and R&D management. Dr. Livada has been a Guest Lecturer and Senior Lecturer on Corporate entrepreneurship at the MIT's Sloan School, Management of Technology Program for the last 12 years. He serves at Cambridge University/MIT Institute on a variety of topics including Innovation, Entrepreneurship and Growth as well as Industry/University relations. Dr. Livada received his undergraduate degree from MIT and his MA and PhD from Tufts University.
Christine Ferrusi Ross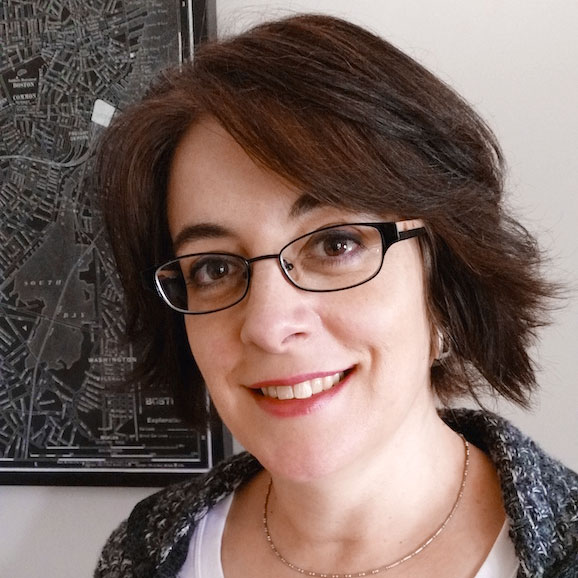 Christine Ferrusi Ross is a market strategist and consultant working on complex issues of identity, blockchain, and security. She focuses on understanding changing market dynamics and trends, advising companies on how to change their strategies and operations to address the implications of those changes. Christine has spoken many times on blockchain-based identity, particularly how it affects security and privacy. She also works on helping companies understand how business processes that use identity data need to be adapted to work in an environment of new technological possibilities and evolving global privacy regulations. Christine has a background in market research, risk management, sourcing, and supply chain. She spent much of her career as a research analyst studying emerging markets and technologies. She has been widely quoted in business and IT press on these topics.
Carolyn Reckhow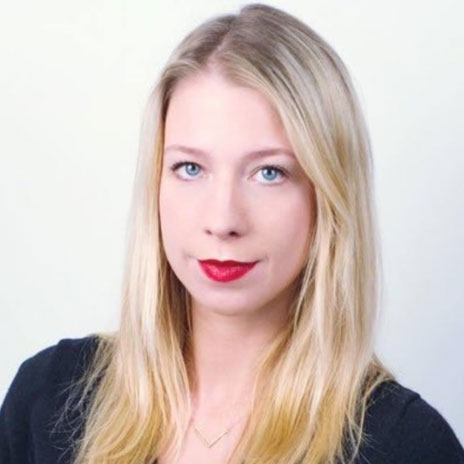 Carolyn was the Director of Global Operations at Consensus Systems (ConsenSys). She recently joined Casa, Inc. as their Head of Operations and Client Services. As one of the first employees at ConsenSys, she grew the team to over 800 in three fast-paced years while education the world on Etheruem and broader cryptocurrency applications. Carolyn is not your typical cryptocurrency geek. With a Masters in Macro Social Work from Boston University, she cares deeply about developing strong communities and creating broadly accessible user experience. A major focus of her work at Casa is how to support a much wider audience across many cultures and geographies. Carolyn has also co-founded Fabriq, a scalable and interoperable reputation and community governance system using the Ethereum blockchain that helps to mitigate the tragedy of the commons and provide a foundation for liquid democratic communities.
Alan Robertson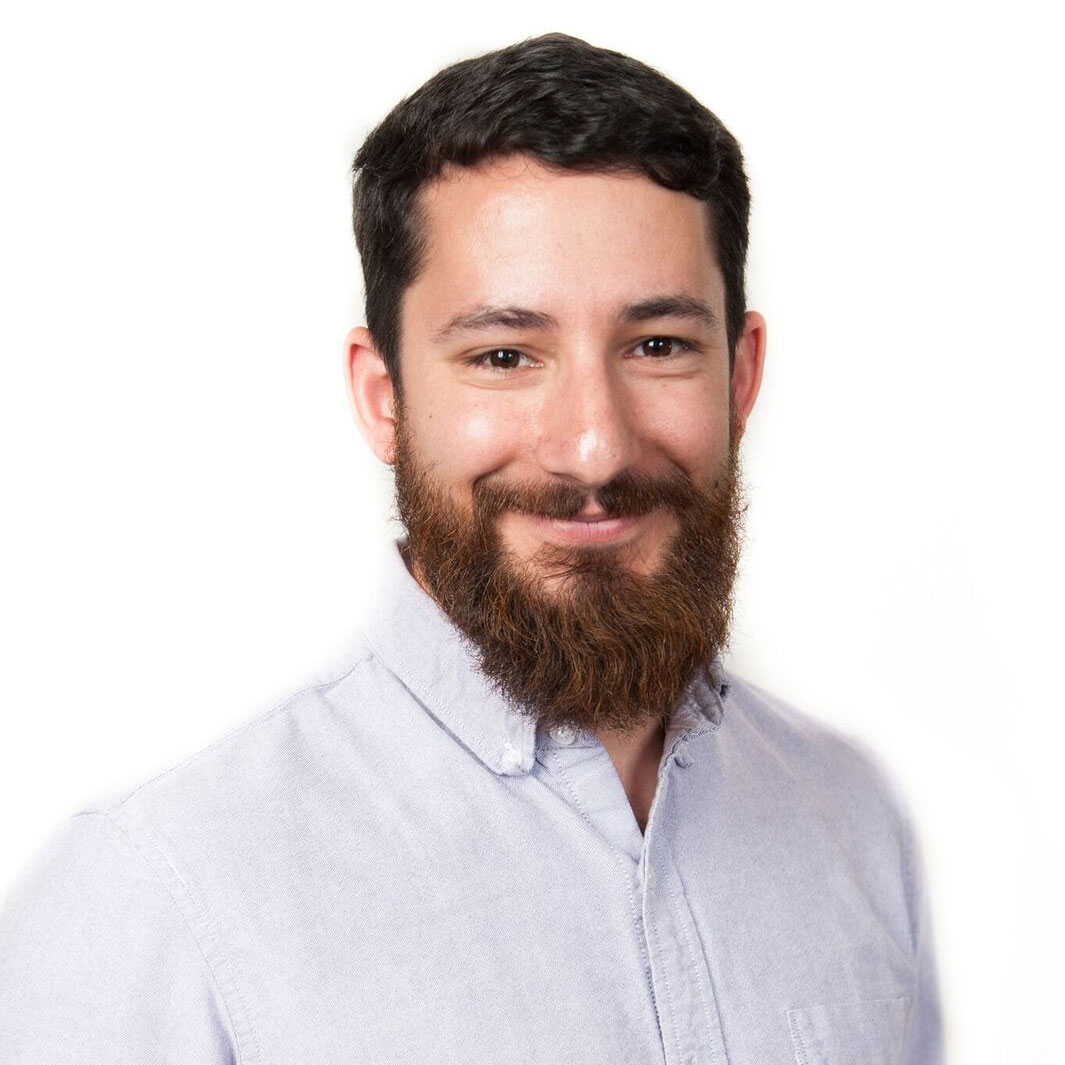 Alan Robertson is the Senior Director of Business Development for BlueWave Solar's consumer loan division where he helps provide financial tools to the residential solar marketplace. Prior to joining BlueWave Solar, Alan was the co-founder and COO of 180 South Solar, a solar software and design organization. Alan has worked in the solar PV space since 2011 and has been involved with organizations such as SunPower and Sungevity.
Wafik Farag, Ph.D.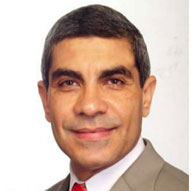 Dr. Wafik Farag is a visionary business and information strategist. Currently at SkyPrise, Inc., Dr. Farag's consulting delivers customized strategies for business longevity. He has served during his career marquis clients such as Mercedes Benz AG, Premex, Lockheed Martin, NASA – CIESIN, Swiss, Wisconsin Power & Light, CVS, British American Tobacco (BAT), Cisco, David. H Murdock Research Institute (DHMRI), and Bell South. Apart from serving as an advisor to several venture capital firms, such as Warburg Pincus, Dr. Farag co-founded Justa Inc., an information infrastructure company.
Power2Peer's vision is to provide a clean alternative to the main electrical supply grid. By facilitating the distribution of locally generated power gathered by microgrids of connected solar panels, we will decrease dependence on the centralized grids operated by large corporations. By opting for Power2Peer's adaptive solar microgrid system with blockchain-enabled peer-to-peer trading, people will be able to trade energy within local markets and get electricity through a decentralized power grid – a network of microgrids. This will allow them to access power that is there when they need it, even when the utility grid goes down during a storm. By increasing energy efficiency, people will pay less for electricity, earn revenue by selling surplus energy to their community, and contribute to a cleaner environment by lowering their carbon footprint.
Massachusetts universities attract the best and brightest from everywhere, many of whom want to be in Boston after graduation to realize their entrepreneurial dream. The University of Massachusetts opened the VDC in 2009 to make it possible.
Since its formation, the VDC has helped launch nearly 100 companies attracting over $693M in investment to date. Support provided ranges from immigration aid to top-tier business consulting, as well as state-of-the-art laboratory and office workspace. Company founders have originated from 5 continents and 14 universities, including UMass, Rhode Island School of Design, Boston University, Northeastern, Yale, Harvard, MIT, Columbia, Stanford and Carnegie Mellon.