It's time to update the grid. With the demand for renewable energy surging, it no longer makes sense for centralized grid operators to control the flow of resources. Providing widespread access to clean energy means going peer-to-peer.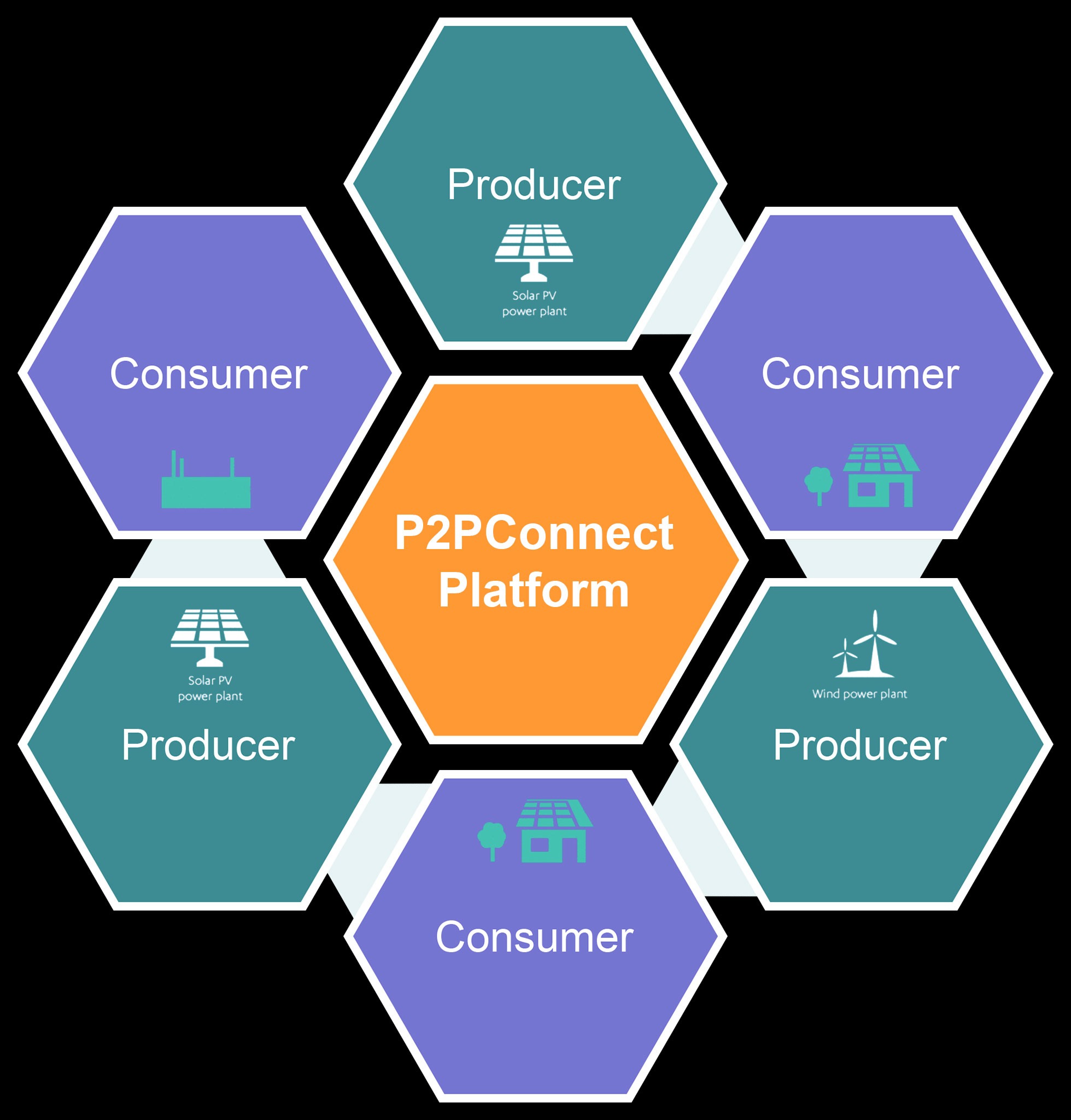 The peer-to-peer, or "roof-to-cable" energy movement is about connecting producers of clean energy with those who wish to purchase it. Just as local agriculture is enjoying a renaissance thanks to the farm-to-table movement in modern cuisine, so too is the solar industry poised to flourish in the age of peer-to-peer transaction.
Power2Peer's app-based energy marketplace—P2PConnect—will open up entirely new market segments to the reach of solar generation. For community members unable to pursue the long-term investment of a rooftop solar panel installation, buying locally sourced clean energy is an easy and affordable way to buy into the sustainability movement. Corporate clients and small businesses alike will see immediate value and branding upside in offsetting their carbon footprints with energy that's there even when the main grid goes down.
By expanding the customer base, the P2PConnect energy marketplace enhances the value of solar energy. This means wins for the renewable industry at large and small-scale solar producers. In many cases, "prosumers"—residential producers of solar who also consume energy—will be able to achieve 100% sustainability through the P2PConnect marketplace.
The P2PConnect™ platform MVP uses a mobile app to register producers and consumers. All energy transactions are logged in the blockchain ledger. The software defined network controller (SDNC) creates optimal connections between clean energy sources and end-users.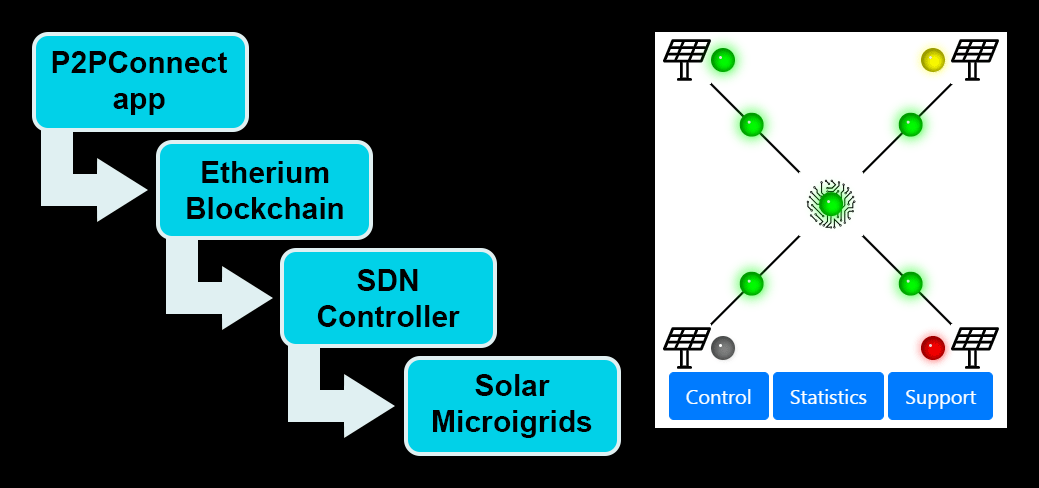 P2PConnect™ is a free downloadable app that is designed to bring you clean energy at the best price by reducing the transmission and management costs of the kilowatts delivered. Customers will have access through the app to a ledger of all transactions on the blockchain as well as their billing and usage statistics (see Figure 3).